French Restaurant Menu Covers
As you may know, France is renowned for its cuisine. French menus have many styles, from simple and elegant to more elaborate and ornate. So it should be no surprise that menu covers are some of the most popular worldwide.
No matter your style, your menu cover should reflect quality and sophistication. If you're looking for French menu cover ideas, look no further. This article will show you some of the best French menus.
Why High-Quality French Menu Covers Are Essential
Most French restaurants use a menu cover to help give their establishment an air of sophistication and refinement. The menu cover is often made of leather or some other type of material that is both durable and elegant.
The restaurant's name and logo are usually embossed on the leather cover, and the cover itself is often adorned with many colours and other embellishments, such as gold foil accents.
Inside the menu cover, you will find the restaurant's menu, which is usually divided into sections such as hors d'oeuvres, entrées, and desserts. The menu items are generally described in French and sometimes English, and a small photo or graphic can accompany them. The menu may include a wine list, usually on a separate insert.
Menu Covers Can Make Or Break Your French Restaurant's Reputation
Picture this for a moment. You walk into a perfect French restaurant that you've heard has exceptional food, staff, and atmosphere. When you cross the doorstep, you can already smell the fantastic aroma of the food from the kitchen, and you find yourself amazed by the breathtaking decoration and branding options. You're already feeling excited and full of anticipation for the incredible coming meal, but one thing isn't quite right when you get to your table with leather menu covers and leather wine lists.
All that anticipation fades when you sit at the table and pick up the menu. It's an old and damp, wrinkled piece of printed menu. It smells awful and has oily stains all over it. Now, as a customer, you would be confused as to why a high-end venue like this would have such bad menus.
If you think about it, having dirty leather menus in your restaurant is like serving kitchen utensils with leftover food. Would you use them? Of course not. Who would? This is why precisely high-quality leather menu covers are so important.
Even though your customer's interaction with the menu may be very brief, it's fundamental for you to have a crisp, clean menu that reflects the quality of your venue. The menu is one of the most effective communication tools.
Good menu covers say two things about you: It's high-quality, and you care about your customer's experience even with minor details. So what are the main reasons why high-quality menu covers are so important?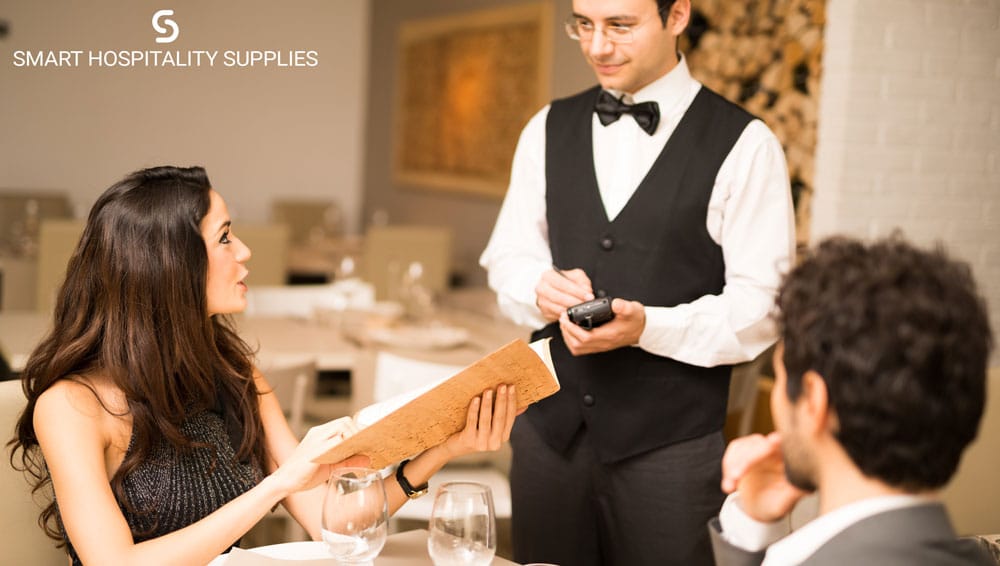 Menu Covers Help You Save Much Money
For starters, good menu covers keep the menu print in excellent condition for a long time, which means you'll save money by not having to reprint your menus frequently. You have to get menu covers and clean them once in a while.
If you don't have proper menu covers, you can't wash your paper menu, and you can't remove the wrinkles on it unless you print a new one every time.
Good Menu Covers Get You Ahead Of Your Competition
Just the fact that you're reading this makes you a better business owner than 99% of your competitors. Frequently, some owners don't even care about their menu being in pristine condition every time, and that's one of the reasons why they're not the best in town.
If you want to be the absolute best and get lightyears ahead of your competition, you need to do what they're not willing to. If you were a client and had to choose between two venues with the same food, would you choose the one with a dirty and old menu or the one with impeccable menu covers?
It's The Face Of Your Venue
Another reason why menu covers are so significant is that they act as the face of your establishment. If you think about it, other than decoration, the first thing your client sees is your menu, and you don't want to give off a wrong first impression to a potential client when offering competitive prices from other establishments.
You want your initial presentation to be the best it can be with clear panels because if you take your customer's experience on a more optimistic note, your customer will be more likely to enjoy the whole experience and return for more. And as we discussed earlier, a greasy and wrinkled menu not only gives a wrong first impression but psychologically makes your customers think that your cooking will also be dirty and subpar.
One Of Your Best Marketing Tools
It may not seems like it, but your menu covers are a great marketing tactic for promoting a business. When your client picks up the menu covered with your colour logo, the visual of the logo instils into your customer's mind. If they see your logo everywhere, they'll be more likely to remember it. Having your logo on things like napkins, menus, and accessories is so important.
High-Quality Menu Covers Are Reliable
A paper menu can be extremely flimsy. You must constantly roll up or put something heavy on top to hold down. Not to mention that anything can happen accidentally in the rush of a workday, and your coverless paper menus can quickly become unusable. What if one of your servers slips and drops a glass of wine on your stack of paper menus? They're gone now, and you don't have time to get new ones in the middle of service.
Guaranteed Health Safety
In times like this, all restaurants should prioritise health safety. The problem is that if you have a coverless paper menu, you can't sanitise it.
You'd have two choices only:
1) You need to get a digital menu, but we all know how much clients hate that. If the internet connection is slow or not working, it'll take them ages to read your menu.
2) You get a beautiful collection of menu covers you can sanitise after every use.
You Care About Your Customer's Experience
If you have a cover for your menu, it shows your customers that you thought every detail of their dining experience to be top-notch. You can even go a step further and have a different cover for different kinds of menus. Let's say you have a diverse menu for your wine list (which you should have) or dessert menus and an additional personalised cover. This would prove that you not only care for even the minor things but that you don't cheap out on them either.
Creating a menu can be a daunting task. There are many factors to consider, from the type of cuisine you're serving to your guests' dietary restrictions. But with some planning and creativity, you can create an extensive range of menus that will tantalise your guests' taste buds and leave them wanting more.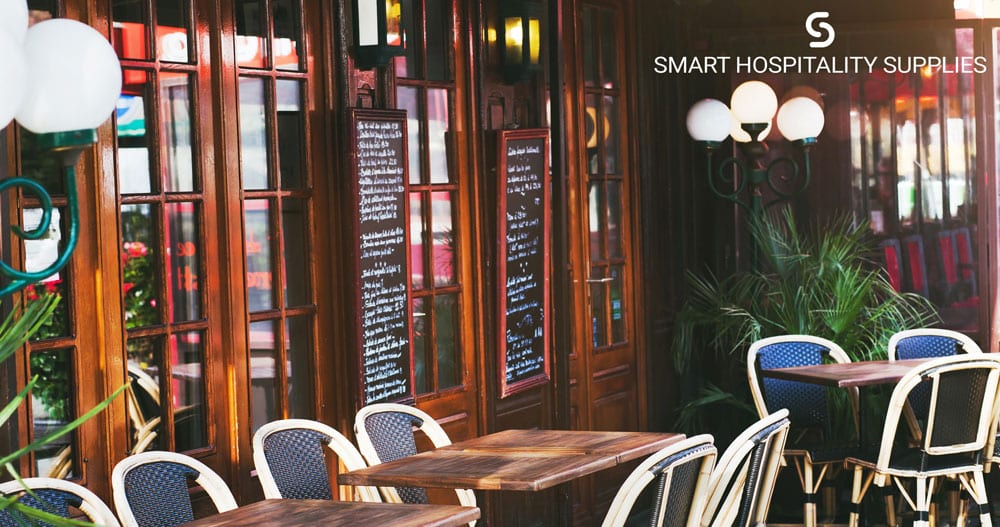 Here are a few things to keep in mind when creating your restaurant's menu:
Choose a theme: Your menu should reflect the overall theme of your restaurant. If you're going for a casual vibe, your menu should be simple. If you're aiming for a more upscale dining experience, your menu should be more refined and include exclusive ingredients. So, it would be fantastic to choose a leather menu as it is more scratch-resistant.
Why Leather Is The Best Choice For Your Menu Covers Materials
We discussed all the advantages that menu covers would give you, but what about choosing the cover's materials? We provide a wide range of materials to choose from, but if you're unsure, we advise real leather as your material of choice for a perfect textured finish.
Although it may be a bit more expensive than the other options, by now, you'll understand that giving the best first impression and experience is a must. And if you managed to read till the end, I'm sure you're one of those business owners that'll do whatever it takes to make their business as successful as possible.
We recommend leather for multiple reasons:
1) Leather menu gives your customers an impression of luxury. It would make them feel important and have the experience of a lifetime.
2) Quality leather menu is highly durable and easy to clean in case of something splashes during rush hour. Also, it's scratch resistant as kids use it to play or mould it.
Other Options For Cover Personalisation
As much as leather can be a premium sign, we also understand that some restaurant owners might want a different vibe for their menu. That's why we offer a wide range of materials and services for your menu covers with our durability guarantee.
Our fabrics range from metal to wood to buckram cloth. We also offer different sizes and styles for your menu cover and colours. You also can have metal insertions on other materials and the logo or artwork of your brand on the body itself. You can check our full line on our website for more examples.
The Importance Of Menu Holders
Have you ever been to a restaurant and found yourself in a situation where you didn't have a menu holder or anywhere to see the vast menu? That frequently happens in restaurants, and menu holders are the perfect solution. Table menu holders are as important as the menu covers. We also offer a wide range of menu holders at affordable prices.
Even though you may think that a menu holder is a minor detail in comparison to your interior design, employees, brand, and so on, it is as essential to have a menu cover for a well-rounded business.
Remember that the little things add up. Whether you're looking for menu cover for a small boutique French restaurant or a stunningly beautiful Indian restaurant, make your restaurant menu holder stand out from the rest by creating an exceptional experience.