Pantone's colour of the year for 2018 is an expression of individuality inspired by artistic brilliance. Ultra-violet – A purple shade with a tendency towards blue is the provocative colour that Pantone says "points us towards the future."
Restaurants and bars are constantly having to express their creativity to create new drinks, food and create harmonious flavour combinations. We can style our surroundings to speak the same messages too. With inspiration from Pantone's Ultra Violet selection, we can be ahead of the curve on what will be popular.
Cocktails
Delving in to trying new cocktails that have an ultraviolet hue is a great way to add something different to your menu and also test your teams creativity. Using grape juice or blueberries are delicious ways of creating that purple colour, but what can your team come up with to pair with these flavours? Think about freshening up your glass collection with something more contemporary to match.
Menu Cover
Being one of the first things that your customers are presented with in your restaurant or bar. Ensuring that your menu is attractive and sends the right messages to your customers is crucial. The majority of Smart Hospitality Supplies' menus can be made in an ultra-violet purple and by updating yours to this shade will ensure that your customers are being given the message that you are a forward thinking and creative establishment.
Utopia Barista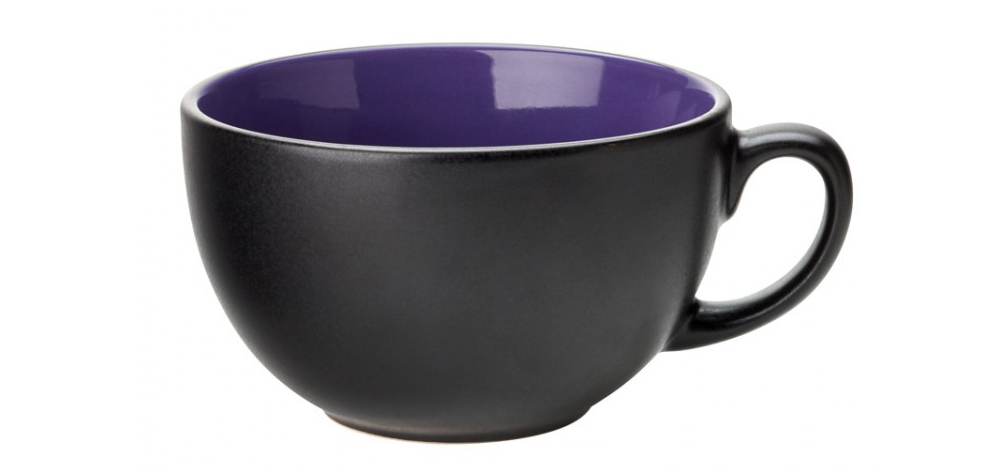 The Utopia Barista range is an ultra modern set of cappuccino and espresso cups with a matte black exterior and can come with a cream or ultraviolet purple inner. This contrast makes for a unique appeal and will catch the eye of your customer. Made by one of the most trusted manufacturers in the hospitality industry, you can't go wrong with these.
Pantone selects their colour of the year based on everything from art exhibitions to animated movies to forecast colour and design trends for the upcoming year. It is certainly something to consider when making plans for your new restaurant or bar refurbishment, as being ahead of the curve will increase your appeal and will ride the trend wave for longer.