An ultimate guide to help you pick the right menu or wine list covers for your Italian restaurant!
Choosing an elegant menu cover for your Italian restaurant, pizzeria, or pasta shop can be pretty overwhelming, considering how many variations of menu covers and Italian dishes are there. However, picking the right menu cover for your restaurant is important as it will help maximize your restaurant's profits. Keep reading to choose the right restaurant menu cover to help your customers order more.
Britain's Love Affair with Italian Cuisine
No matter what country you are in, you will always find one thing – An Italian restaurant. Italian cuisine is known to be one of the world's best cuisines. In fact, Britains have been obsessed with Italian cuisine since the first Italian immigrants arrived and opened their shops and cafes in the 19th century.
Therefore, it is no surprise why there is an Italian restaurant on every corner in the UK. However, the larger the competition, the more difficult it gets for new restaurants to stand out in the crowd.
Besides offering great food, there is one more thing these famous restaurants pay attention to – menu covers. Rather than reading menus from front to back, diners scan them quickly. Therefore, a menu has little time to make a big impact.
Choosing the right menu cover, clear section headings, easy-to-understand dish titles, and other visual techniques can help you keep your customers hooked to your restaurant.
Important Menu Cover Considerations for Italian Restaurants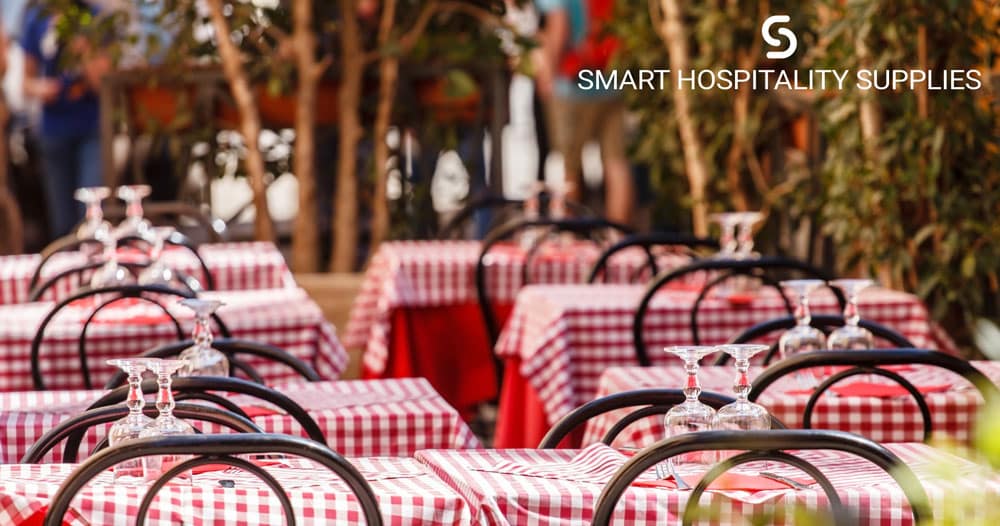 Do you want to be the owner of a successful Italian restaurant? After picking your restaurant's location, style, and theme, another important thing to pay attention to is the menu. Not only do you need to decide what food and drinks will be offered to your customers but also how the menu will be presented to them.
To properly present your menu to your customers, you will need menu covers and menu holders. However, you cannot just randomly pick them as details matter a lot for a new business. Here are a few things to consider before choosing the menu cover for your Italian restaurant.
Your Menu Covers Should Fit Your Restaurant's Mission Statement
Many restaurant owners assume that food menu covers are only used to protect their menu from daily wear and tear. However, the menu cover adds a touch of sophistication and elegance to your restaurant's menu.
The reason why people prefer dining at Italian restaurants, other than great food, is that they offer a great dining experience and ambience. The top-notch Italian restaurants have a unique theme and pay a lot of attention to minor details – menu covers and menu holders.
Therefore, when choosing the menu holder for your new business, you must ensure that it fits your restaurant's mission statement and goals. It should give customers a reflection of the quality dining experience they are going to have. For the best reflection, choose the best table menu holders!
Choose the Menu Covers of Premium Quality
People choose an Italian restaurant or cafe to dine out because they want great food and a great quality dining experience. How can you deliver a great dining experience to your customers? By paying attention to details. Therefore, when choosing the menu cover or menu holder for your restaurant, make sure to choose the one formulated with the best materials, as it will help you set a strong first impression of your restaurant.
In general, menu covers are made of different materials, including wood, plastic, vinyl, and leather. However, top-notch Italian restaurants always choose leather menu covers. The genuine leather menu cover will not only help protect your restaurant's menu from daily wear and tear but also help create a strong first impression of your restaurant.
Your restaurant menu covers will be handled by many people regularly. Therefore, it is important not to compromise on their quality!
Use the Colour Scheme of Menu Cover to Your Advantage
Customers respond to colours in emotional ways unintentionally. That's why colour schemes are carefully chosen for anything from advertising to packaging, deciding what colour to wear on your first date and what colour to paint your office.
Therefore, you can also use a smart colour scheme for your menu cover that serves both purposes – visually attract customers as well as trigger their appetite. Choosing a red and blue scheme for your Italian restaurant menu cover can help trigger your customers' hunger, resulting in maximized profits.
It is no surprise why billboards of restaurants are painted in bright hues of blue or red. The same goes for orange, yellow, and green colour schemes.
Choose a Modern Menu Cover Style
An Italian restaurant is not just all about pasta, pizzas, and lasagnas. Instead, food lovers keep returning to their favourite Italian restaurant because of its fine dining experience and ambience. Therefore, while choosing the menu cover for your Italian restaurant, make sure to choose something modern and unique that instantly grabs the customer's attention.
Do you want a traditional Italian menu cover for your restaurant or a modern yet classic Cafe cover made of real leather? Like there are various materials to choose from, many menu covers and logo decoration options are available to customise the perfect menu cover, wine list, bill presenters with a wide selection of designs for your restaurant.
Whether you want a quality foil stamp, deboss, etch/engraving, full colour print or UV print you can get anything done on your menu cover to make it look elegant and attractive. Choose the best decorative option for your menu cover and add freshness and style to your Italian cafe!
How to Make Your Menu Covers Long Lasting?
When running an Italian restaurant or cafe, there are many costs associated with it. Therefore, restaurant owners often look for ways to make their existing restaurant essentials such as furniture, ovens, cutlery, mixers, menu holders, and menu covers long-lasting. However, as this article is only focused on menu covers, here are a few tips to make the menu covers of your cafe or eatery long-lasting:
Choose the Material Wisely
As mentioned above, menu covers are available in an extensive range of materials. However, only one material can withstand years of activity – leather. The leather menu covers might seem expensive to many people. However, they can offer optimal performance and serve you for many years!
Menu Cover Care and Maintenance
A dirty and greasy menu cover is one of the biggest restaurant turn-offs for customers. Therefore, it is important to keep the menu covers clean and tidy. Not sure how to do that? Well, cleaning a leather or plastic menu cover is quite straightforward. Just take a damp cloth and gently wipe the menu cover with it.
It is highly recommended to avoid using harsh chemicals or detergents on your menu cover to get rid of stubborn stains. It will not only decrease the lifespan of leather material but also make the foil stamp or silkscreen printing fade away, making your menu cover look old and unattractive.
Also, make sure the menu covers are completely dry before putting them in the menu holders, as the moisture left will have a negative impact on their lifespan.
Execution of Menu or Price Change
Unfortunately, even after carefully planning the menu items and their prices, they might need a few adjustments later to deal with economic, community, or target audience changes. Also, to stay one step ahead of the competition, cafes or eateries have no choice but to add new dishes or beverages to their menu regularly.
Therefore, when choosing the menu cover, you must go for one with plastic pockets as it will help you update the menu or prices without much hassle.
Why Smart Hospitality Supplies is the Best Choice for Your Menu Cover Needs?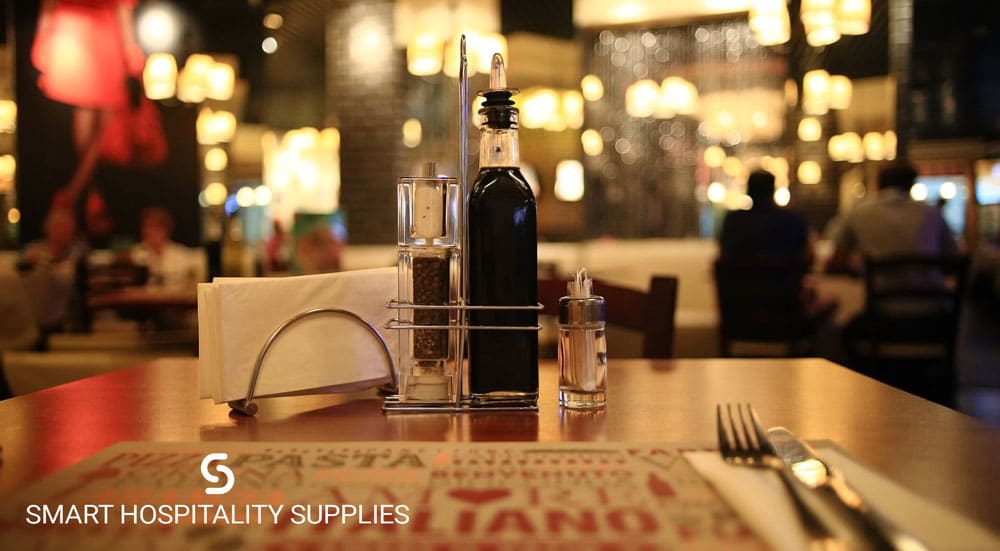 Smart Hospitality Supplies is a reliable brand providing owners of venues such as cafes, bars, restaurants, or eateries with premium menus to help boost their sales and generate higher profits. We have over 18 years of experience with cafes and restaurants, and offer extremely competitive prices for all of our product range.
We have partnered with many Italian restaurants in the past and have helped them deliver the best dining experience to their valuable customers with our premium top quality menu covers. Therefore, we understand Italian cafes or eateries' unique marketing and presentation needs quite well and can help with design ideas.
Contact us to get a personalised menu cover for your Italian restaurant. Also, don't forget to check our other supplies to have the best products for your new business. Just aim for the sky, and we will help you reach it.