Gin is a quintessentially British drink. Poured with tonic, mixed in a cocktail or simply on the rocks, we love gin! Considering our lengthy love affair with gin, how and why have we taken it to another level over the past few years?
In the past year, research group Mintel note that 42% of British 18-34 year olds have drank gin over the past year. With this in mind, gin can be classed as a trendy drink, especially considering more and more premium gins are being made in craft distilleries – a fashionable method of beverage making.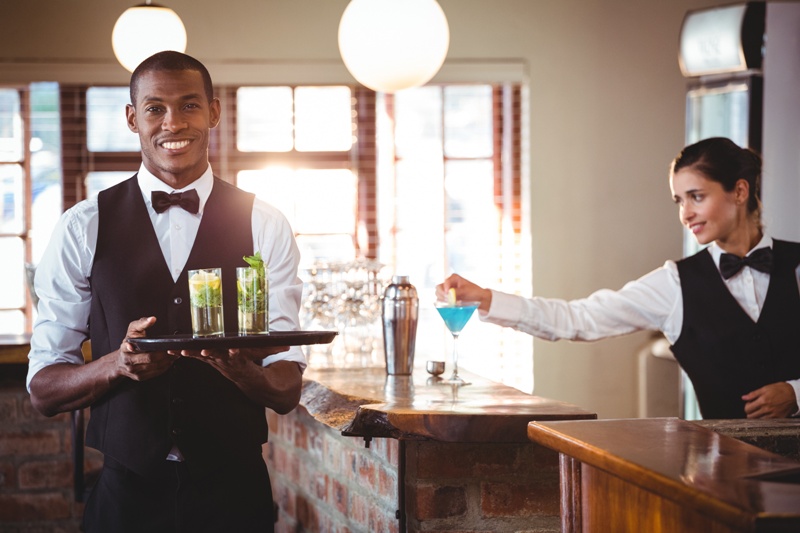 As the Telegraphs implies, gin distilleries have doubled over the past 6 years, with a staggering 49 opening just last year. Furthermore, a large majority of these reside in Scotland, where an apparent 70% of the world's gin is produced.
On the brink of overtaking vodka sales, gin is no longer limited to Gordons and Bombay Sapphire. Restaurants and bars are now host to multitudes of British gins and with a distinct focus shifting on botanical rather than juniper based gins; the gin revolution is open to challenges. Moreover, London's first ever 'Gin Hotel' opens this summer. Promising to be a 'haven for gin buffs', Portobello Road Gin offers guests a gin-packed experience, with a museum, blending room, bar, restaurant, shop and several boutique guest rooms to choose from.
For your venue to cash in on gin, why not open your bar up to this ever-expanding, lucrative business? With a plethora of fruit infused, botanical and juniper gins available on the market, you can find a gin to suit most taste buds. Furthermore, with gin accountable for one third of all spirits sold in Waitrose this year and set to hit £1 billion in restaurants and pubs new year, it is evident that our admiration for this tipple has no signs of sloe-ing down (get it?).