The first recognised books from around about 100 BC were sandwiched by pieces of wood and then bound together with twine. It's clear to see that there have been huge advancements in binding techniques since this time.
The industrial revolution in the 1800's meant that machines could be built to specialize in book binding, replacing traditional handmade techniques. Since that time, Buckram and leather have been the most common bookbinding materials by far. The reason for this is their incredible durability and quality. In fact, the oldest remaining (intact) book is the "St. Cuthbert Gospel" which was bound by hand in leather. This book has lasted since the 8th century.
Art and decoration has long been a part of the book binding process with the aforementioned pieces of wood being engraved with intricate decorations. The hot foiling and de-bossing techniques share a particularly harmonious relationship with book binding and have a striking appeal when used together.
"Longfellow's Poetical Works", the infamous poetical work by Henry Wadsworth Longfellow, is a beautiful example of a traditional leather bound book. The copy we've pictured here was given as a Christmas present in 1874 and remains as stunning as ever. The hot foiled and de-bossed artwork is incredibly detailed and has kept its charm throughout the years of enjoyment that this book has given its users. Delving in to the book reveals a whole career of the most popular American poet of the 1800's – known for the musicality of his poems. Although they say to never judge a book by its cover, in this case you won't be displeased.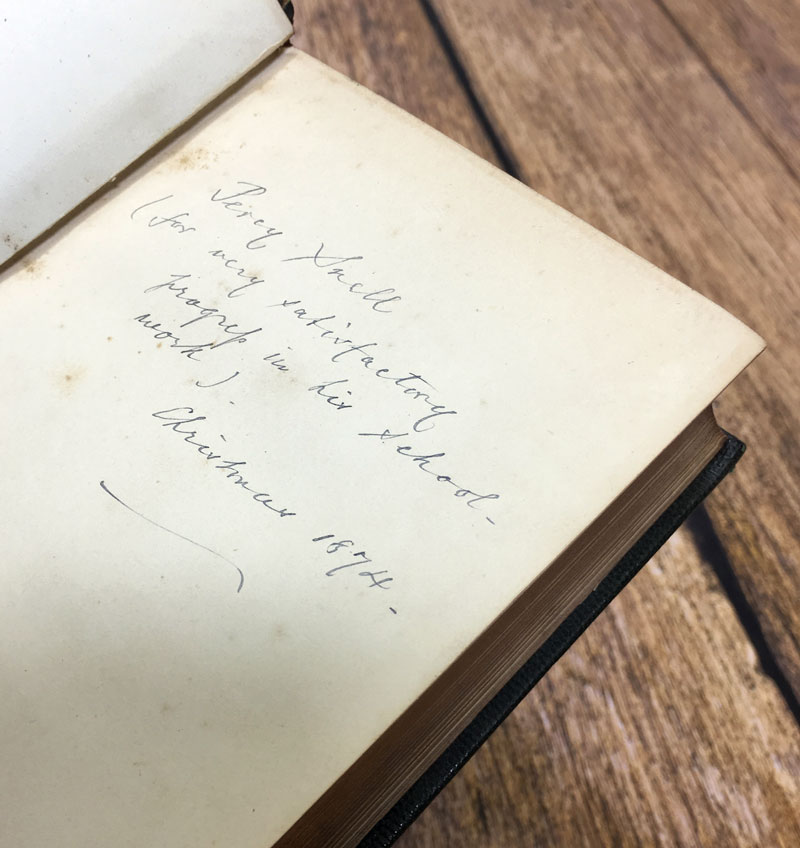 Smart Hospitality Supplies uses these traditional techniques to create bespoke products for the hospitality industry. Follow these links to learn more about artwork techniques and Smart's range of products.