Menu covers are the best non-verbal way restaurant owners can communicate with customers.
Menu covers play an essential role in the experience of diners. It can make them feel at home and get a good impression of the venue even before tasting any dish.
If you own a restaurant or are a hotel owner, you'd want to read this article as we discuss everything you need to know before purchasing.
Factors to consider before purchasing a menu cover:
Suitability
You should always pick restaurant menu covers that fit your venue and what it stands for. If you don't do this, your customers might feel confused, which would give them a wrong impression of the restaurant as a whole
Choose a menu cover that shows all the different parts of your business. This will give customers a good idea of what your venue is like.
High Quality
When it comes to everything in life, top quality is always the superior option; menu holders are no exception.
You want your menu to last as long as possible, and going the cheap route, as so many people do, can lead to several problems.
If you want your restaurant's logo printed on the cover, keep in mind that a low-quality cover may have printing faults and problems right out of the box.
It could be so bad that people can't even tell what your logo is. Even though it's not likely to happen, you run at risk if you buy cheap menu folders. This can mean you may have to buy a whole new set of covers, which will cost you more than if you had bought good covers from the start.
Affordability
Menu covers should always be high-quality, but that doesn't mean they have to be expensive.
There are menu covers that are both high quality and affordable; if you buy them, you will save a lot of money.
Significance of Menu Cover
Even though a customer may only have a fleeting interaction with a menu, the quality and significance of that interaction are paramount.
To begin with, menu covers keep your menu prints in good condition, saving you money by preventing the need to reprint your menus frequently. Additionally, they are simple to maintain and keep clean, preventing experiences with soiled menus.
Another reason menu covers are so significant is because they act as the face of your restaurant. If you consider it, the menu covers are the first item your customer gets to see before they taste or see any food.
You'd want your initial presentation to be a positive one. By beginning your customer's experience on a more positive note, your customer is more likely to be optimistic for the rest of the time. Remember, giving your customers an unforgettable experience is the most crucial part of owning a restaurant.
What makes a good cover design?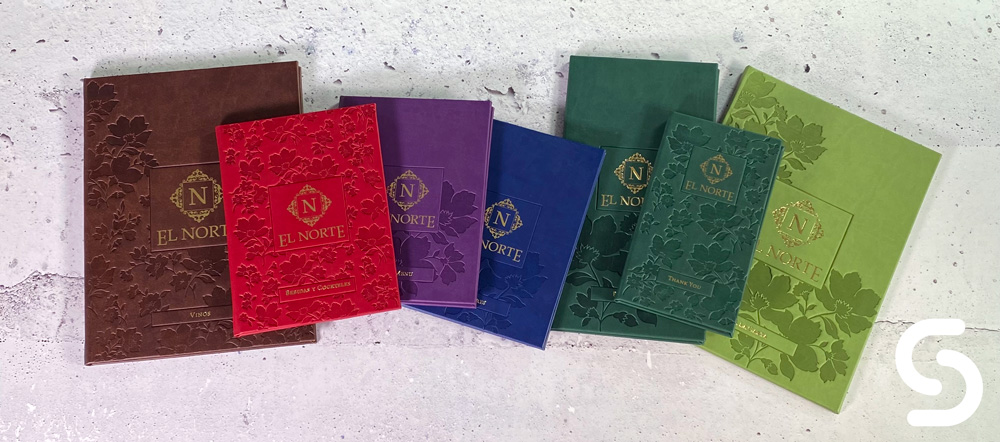 A poorly designed menu cover can completely ruin a dining experience. A good restaurant menu design compels customers to open the menu to see the available choices, which can generate revenue for the restaurant owner.
When designing a menu cover, you must understand that simplicity is key as it makes things easier to comprehend. Here are other things you should consider when planning your menu folder
An eye-catching design
Customers are aware of the importance of making an excellent first impression; as a result, they frequently glance at the menu cover rather than reading the entire thing from front to back.
So, if your menu has a good design, they'll instantly love your brand, but if it isn't, they will lose interest and may never visit.
Logo
A perfect menu design must also include eye-catching logos that communicate ownership, quality, and values.
Your restaurant's logo would help keep the mental picture of the restaurant in the heart of your customers for a long time.
Texture
Although the texture of a menu cover frequently takes a back seat to the colour and pattern, the texture determines the material's visual and tactile qualities. Adding texture is a great way to accentuate depth and intrigue.
Texture impacts how light interacts with an object's surface, either directly or indirectly, through the material's inherent properties. There are many different types of texture, from the ultra-shine and gloss of laminate surfaces to the rough-hewn surfaces of wood.
Restaurant Menu Covers available at Smart Hospitality Supplies.
The best and most durable menu covers are produced using strong, dependable, high-quality materials and the appropriate manufacturing techniques.
Quality covers will cost a little more, but as the adage goes, "you get what you pay for." They will outlast less expensive covers made of inferior materials because they are more durable, making them a better and more cost-effective investment.
Feel free to get in touch with us if you need high-quality, enticing, signature-resistant custom covers for your upcoming restaurant opening or to update your current covers.
We provide a wide range of material choices and design options that match your restaurant's style, ambience, and brand.
Various materials are available to make the menu holder, each with unique benefits. Whether you choose metal or cloth, you should consider your menu cover's aesthetics and durability before making a purchase.
Here are the lists of the menu covers we sell: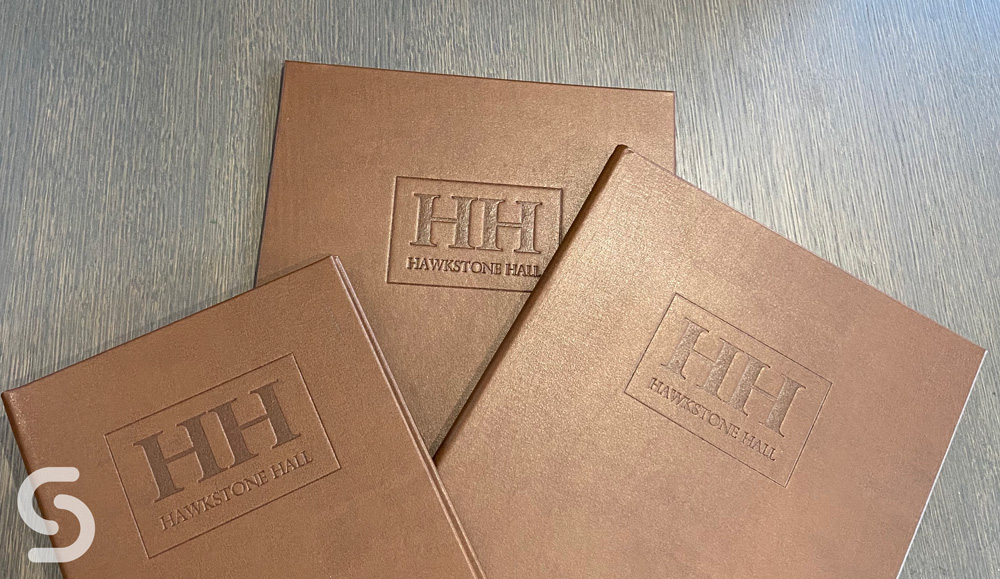 Leather
Real leather menu covers are frequently replaced with menu covers made of synthetic leather from Olympia. A traditional and high-quality method of providing a great menu to guests, synthetic leather menus combine durability with a luxurious leather feel and lovely design. Our opulent leather menu covers might be the best option if you want the real thing.
Wood
The majority of covers are not made entirely of wood. Wooden edges, features, and spines. It is advisable to coordinate the menu's design with its menu covers. Wooden menu covers are available in in many sizes with a large selection finishes and styles.
Fabric
Fabric menu covers feel great in your customers' hands and lend a cosy, welcoming atmosphere to cafes and coffee shops. The colours, patterns, and hues of fabric can vary, and occasionally it can even be rusty. Our fabric menu covers are made of Buckram cloth.
PVC
PVC menu covers, like those from the Olympia PVC series, are affordable and have long been a favourite among bars, cafes, and restaurants. Even though they are not as durable as leather, these menu covers can withstand water thanks to the stamp seal edges. These are also regularly in stock (A4 & A5 size) and available next day.
Plastics
The menu covers made of plastic are very resilient to damage, come in a wide range of designs, colours, and shades, and may even be rustic.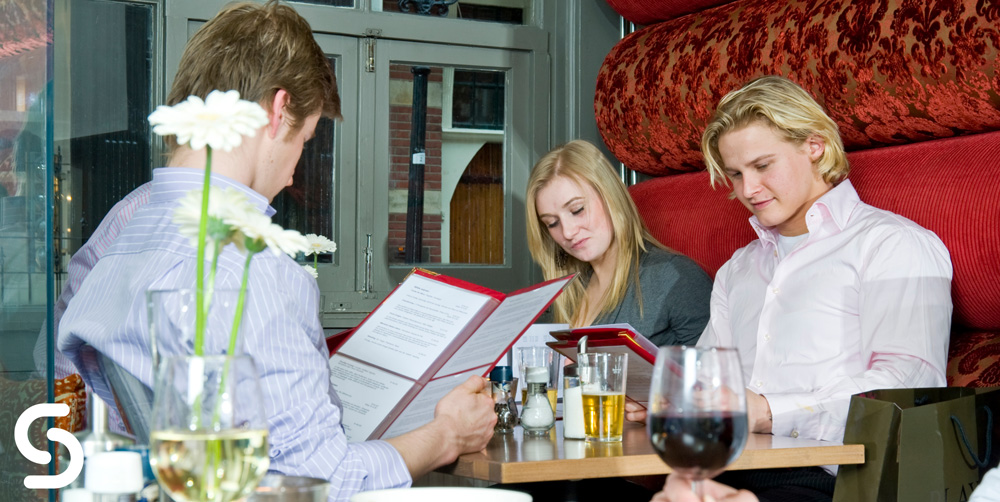 Why you can trust us
Smart Hospitality Supplies aims not only to sell but to build your brand. We produce menu covers of the highest calibre and are open and honest with our clients, fostering mutual trust.
We have an extensive range of affordable products, including Menu holders, Table Menu holders, Wine list covers, Menu inserts, Acrylic Menu holders, Bar Menu Covers, Wooden menu holders and any hospitality accessories. They're available in many colours, sizes and designs.
Get in touch with our team, give the details of what you want, and be assured you'll get the best.