A comprehensive guide on menu covers to help you choose the right one for your cafe.
Are you planning to open a cafe in your neighbourhood? Well, in that case, you might already know that good coffee is not the only factor that guarantees a cafe's success. In today's world, people care a lot about how "instagramable" coffee shops or cafes are, meaning how they look good on Instagram. There is a significant number of people that love to post where they get their morning coffee from as long as the background is aesthetically pleasing.
If you want your cafe to be successful, designing your cafe in a way that it stands out in the crowd is the key. Many people focus on interior design so much that they often forget about designing the essential selling tool – a cafe or restaurant menu. The menu of your cafe should not only be designed well but also presented well in a premium quality menu cover or menu holder.
Keep reading to learn about menu covers' impact on cafe branding and tips on how to choose the right one!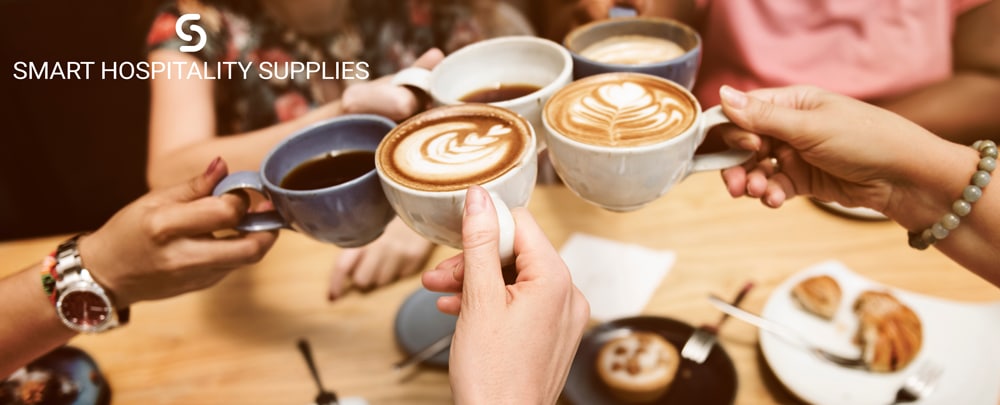 History of Cafe
The cafe culture emerged in Europe during the late 17th century as a result of its importance in the social sphere and the ease that it offered to people. While restaurants specialised in meals, cafes minimised the menu selection and provided people with great cups of coffee and affordable entry. The cafe culture made it easier for people of every social class to sit together and exchanges ideas and philosophy.
With time, coffee houses or cafes become unofficial stations for the collection and distribution of letters. However, later in the 19th century, the daily newspaper and post office service took control. Considering the immense popularity of cafe culture, many espressos and speciality coffee shops opened and became popular in no time. Later in the 1990s, cafes started giving Internet access to people to keep them coming over to cafes.
Since then, the cafe culture has been on the rise. Currently, there are gazillions of cafes in every town and city in the United Kingdom.
Impact of Menu Cover on Your Cafe's Branding
The menu is one of the most important selling tools of the restaurant. It is a menu that expresses your cafe's personality to your customers. When customers visit your cafe for the first time, the thing they will carefully examine first is the restaurant menu. Therefore, the menu must be presented well covered in a premium quality menu cover.
A perfectly designed cafe menu cover will demonstrate the cafe's passion for delivering the best to its customers without compromising on quality. According to many leading industry experts, cafe menu covers play an important role in influencing customers to spend more at your business.
A thoughtfully designed menu cover will set a strong first impression of your cafe in the customers' minds, and they will keep coming back. Not only will they order more but they also offer generous tips to waiters or bill presenters. Therefore, without spending a lot on branding and marketing campaigns, you will boost the customer retention rate of your cafe. It is one of the simplest ways to get the branding done right!
That's the reason why the design and material selection process for the menu cover should be handled diligently.
Important Menu Cover Considerations for your Cafe
Designing menu cards or menu boards for your cafe might seem a fun and exciting process to many. However, in reality, it is not easy as it sounds. Apart from designing the menu, you will also have to decide on how you want it to be displayed. Either you can present it covered in a menu cover for customers to read it in a book-reading style or store it in menu holders for customers to remove and peruse.
Here are a few important things to keep in mind while looking for your cafe's menu covers or menu holders:
Choose Material for Menu Folders or Holders Wisely
The menu covers and table menu holders come in various materials and styles. However, if you want your menu folders or holders to create a positive image for your cafe, you must always choose a premium quality material. A cheap quality menu cover or holder will do more bad than good, no matter how well-designed it is.
Usually, menu covers are made of plastic, vinyl, fabric and leather. If you want the menu cover to withstand daily wear and tear, go for faux leather menu inserts. They will also add a touch of elegance and sophistication to your cafe.
On the other hand, if you want to buy menu holders for your cafe, you must go for wooden menu holders or acrylic menu holders. Both types of menu holders will withstand years of activity. However, if you have sufficient funds, acrylic holders will be an excellent choice as they will look more attractive as compared to wooden ones.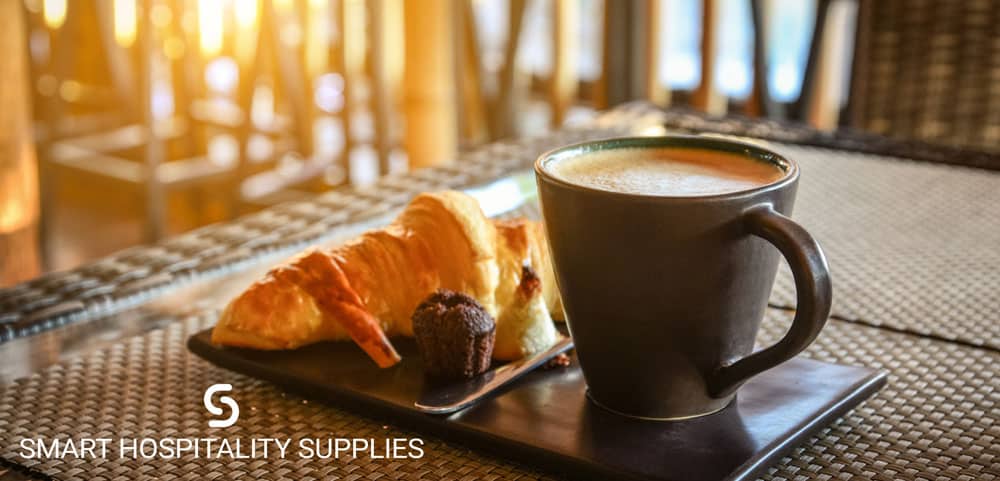 Choose Simple Design
Due to the high competition, new cafe owners often feel pressurised and overdo everything. If you want your cafe to make a name for itself in the highly competitive market, just keep the design of essential selling tools such as menu cards, and menu covers simple. While designing the menu and menu covers for your cafe, make sure to constantly remind yourself that "Less is More". The fewer details, the more time you have to make them count!
Choose Smart Colour Palette for Menu Covers
The colour palette of your restaurant menu inserts will have a big impact on your customers. Therefore, you must make sure to choose a smart one. According to various reports, many colours have a significant influence on customers' emotions. With the right colour palette, you can trigger your customer's appetite by just making them look at your cafe's menu cover. Isn't it amazing? It comes as no surprise why few colours are repeatedly used in every marketing campaign!
Before finalising any colour palette for your restaurant menu covers, make sure that it matches the theme of your cafe.
Benefits of Using Cafe Menu Covers and Holders
Here are a few benefits of using menu covers or holders in your cafe:
Protect Your Restaurant Menus
A real leather menu cover will protect your restaurant menu from daily wear and tear. Also, it will prevent cafe owners from needing to replace menus frequently. It is common in cafes and restaurants for drinks to be split. Having a menu cover will protect paper or card menus from any damage.
Improve First Impressions
Placing menu cards simply on tables can have a negative impact on the first impressions of your restaurant. However, using menu covers or holders will add a professional look and feel to your cafe. Therefore, if you want your business to be successful, your cafe must present a professional-style menu to customers.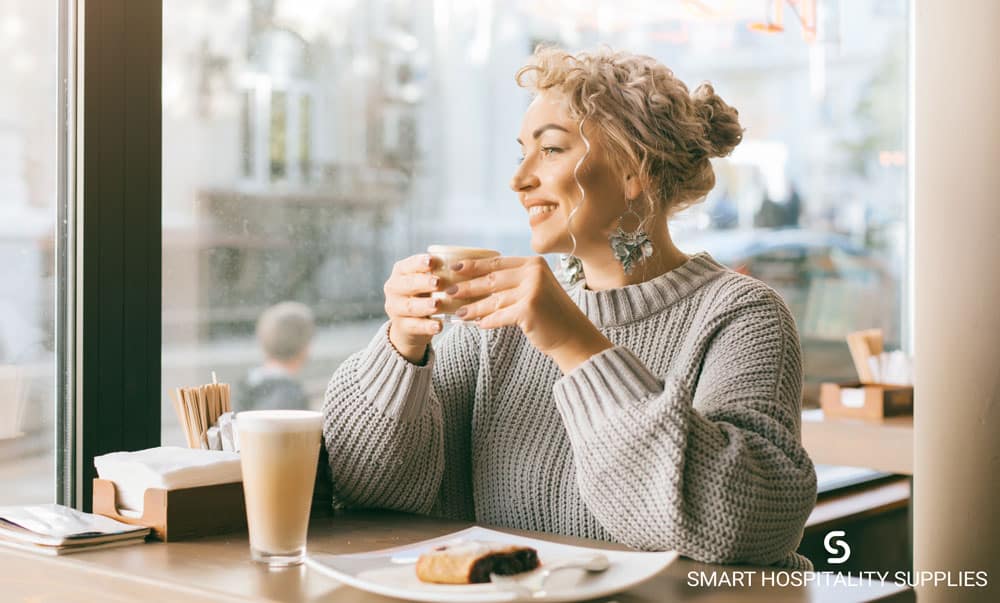 Why Smart Hospitality Supplies is the Excellent Choice for Your Menu Cover Needs?
Do you want a personalised menu cover for your cafe? Smart Hospitality Supplies is a leading supplier of menu covers and holders in the United Kingdom. At Smart Hospitality Supplies, we have an extensive range of menu covers available at reasonable prices to meet the menu cover needs of every restaurant or cafe owner.
We have a team of well-trained and well-equipped art and printing experts that can help you personalise any menu cover in any style you want, be it menu holders for a small cafe or steakhouse menu covers, we can help. Contact us to give personalisation and quantity details. What are you waiting for? Personalise your menu covers to maximise your profits!