From the palaces and mansions of royalty to the intimate settings of chef-driven restaurants, the fine dining experience combines creative recipes and drinks with a sense of majesty.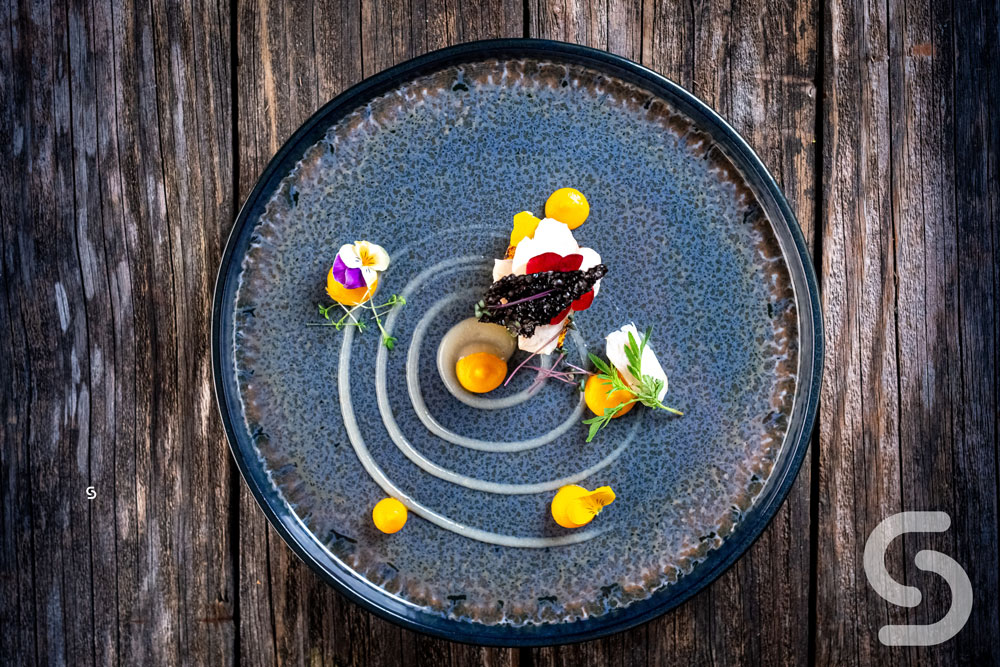 Most of these establishments use their decor to entice guests in addition to good food, excellent service, and a convenient atmosphere.
The Menu Covers are an integral part of the interior that entice guests. The quality of the menu cover affect how customers feel about a restaurant and what they can expect .
The most suitable menu covers for fine dining restaurants.
Most fine dining establishments make use of leather menu covers.
There is no denying that we are drawn to expensive and luxurious items. The same reasoning applies to why upscale restaurants widely use leather menu covers.
Why do fine dining establishments prefer Leather menu covers?
Durability
The leather menu covers are made from high-grade leather and doesn't wear quickly. It is also waterproof and does not absorb fluids from spills. This makes it ideal for restaurants and hotels.
Aesthetically pleasing
Leather menus are incredibly fashionable ,comfortable and more appealing to customers.
We all look for the menu as soon as we walk into a restaurant. A good menu cover can make or break a first impression.
When your guests pick out a menu from a leather menu holder, they will already be sure that the food will be as good as the menu looks. With an investment in the leather menu, you're confident of increased customers, resulting in more profitable sales.
Personalisation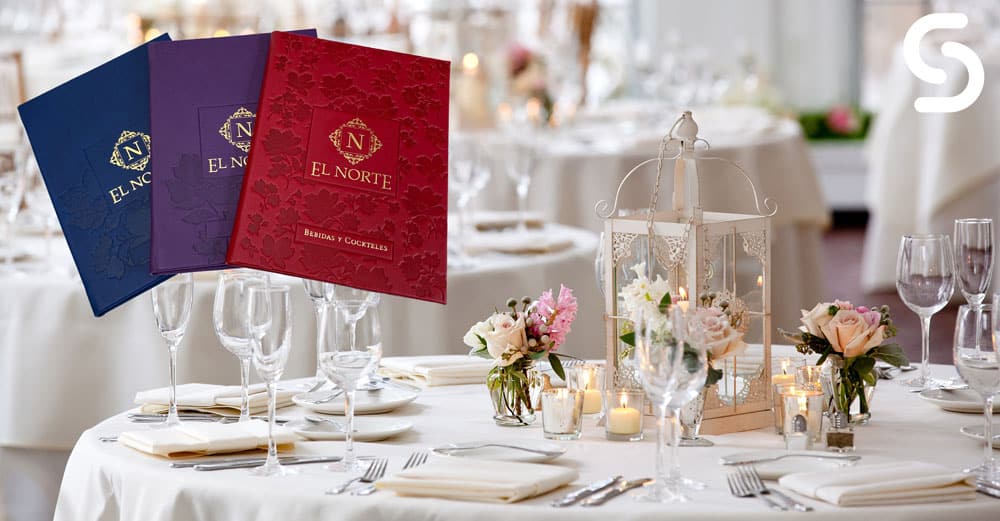 They also aid in personalising and enhancing the restaurant's image, ensuring that the venue stands out.
These stylish menu covers with the restaurant logo play a big part in building brand awareness and customer loyalty.
Types of Leather menu covers
Saddle Hide
Saddle hide is a very durable material that gets even better with age. Saddle hide menu covers are one of the most durable and unique covers. They are made from a single piece of material and are primarily used for saddlery.
Saddle hide menu covers look similar to designer bags and leather jackets . They give your menu a style that not many others can.
Bonded Leather & Hydra Recycled Leather
Bonded leather and Hydra leather have the look and feel of natural leather but are created from 85% leather fibres recovered from tannery waste to make a more sustainable leather.
These leathers can be used for the same things that genuine leather can be used for, and they have the same strength, look, and smell as genuine leather.
Menu folders made of bonded and Hydra leather are the most realistic imitations of genuine leather that can be purchased for a lower price. We also recommend a buckram cloth lining for these covers as this will also help reduce the overall unit cost.
Real Leather
Most genuine leather is created in a traditional Italian tannery from a genuine skin of leather. Genuine leather is used because of its exceptional durability and natural properties and is perfect for fine dining restaurants. The quality of the real leather menu covers is almost unmatched.
Elephant Grain
Elephant Grain looks a lot like stitched hide and uses the same stitching around the edges. The difference is that elephant grain looks like worn leather or an elephant's skin because it has a texture like leather.
Stitched Hide
The stitched hide is a faux leather material that gets its name from the distinctive stitch that runs around the circumference.
PU leather is often used instead of other hides as it looks so much like the real thing but costs a lot less. Stitched hide has a smooth, slightly shiny surface. If you are looking for a cost effective solution, these stitched hide menu holders would be your best option.
Vivella
Vivella is a material that feels like leather and is soft to the touch. Vivella is used because it looks like leather and lasts a long time.
This material is great for debossing because it is thermo-reactive. For this reason, it is often used for complicated designs.
Factors to consider when purchasing a Leather Menu Cover / Menu holder
The Colour and Texture:
Choosing a leather menu cover is not enough to make your restaurants look elegant; you also need to carefully consider the colour and texture of the leather menu cover you choose.
The colour and texture of your restaurant menu covers can serve as practical selling tools throughout the venue, from the table to the counter.
Menu Length:
What is the total number of items on your menu? Do you want to have a large selection, and do you require a broader menu? Or are you trying to keep things straightforward by providing only a few options?
The length of your menu will play a role in determining which style of menu holder is suitable for the menu cover design of your restaurant.
The Display Theme:
The display theme is integral when choosing leather menu covers for restaurants and hotels to present a luxurious appearance to customers.
The menu covers for the restaurant interior should match the decor of the restaurant and hotel, and it should showcase the appropriate theme.
Your Restaurant Logo:
This is an important consideration when choosing your restaurant's leather menu cover. Choose a leather menu cover on which you can create your logo design and print for your restaurant.
Where to get High-quality Restaurants Menu Covers and Menu holders
If you're looking for restaurant menus and menu holders, you've come to the right place!
Smart Hospitality Supplies is the place to get your custom design Menu holders, Restaurant Menu covers, Wine List covers and other accessories. They are available in many colours and designs.
We offer an extensive range of restaurant menu covers and menu holders that are made from high-quality materials. To get more information on other materials available, view our blog about Menu Cover Materials
We carry them in a variety of sizes and styles, so you can choose one that fits your restaurant perfectly.
A large selection of fixing options are also available whether you are wanted to insert printed pages into a heavy-duty PVC pocket or paper into a grip fix presentation mechanism, we have the right fixing option for you.
Once you approve your custom design and branding, we go far and beyond to ensure that your menu holders are perfect!
Our prices are competitive and our customer service is unparalleled. Don't hesitate to contact us if there's anything else we can do to help make this process easier.